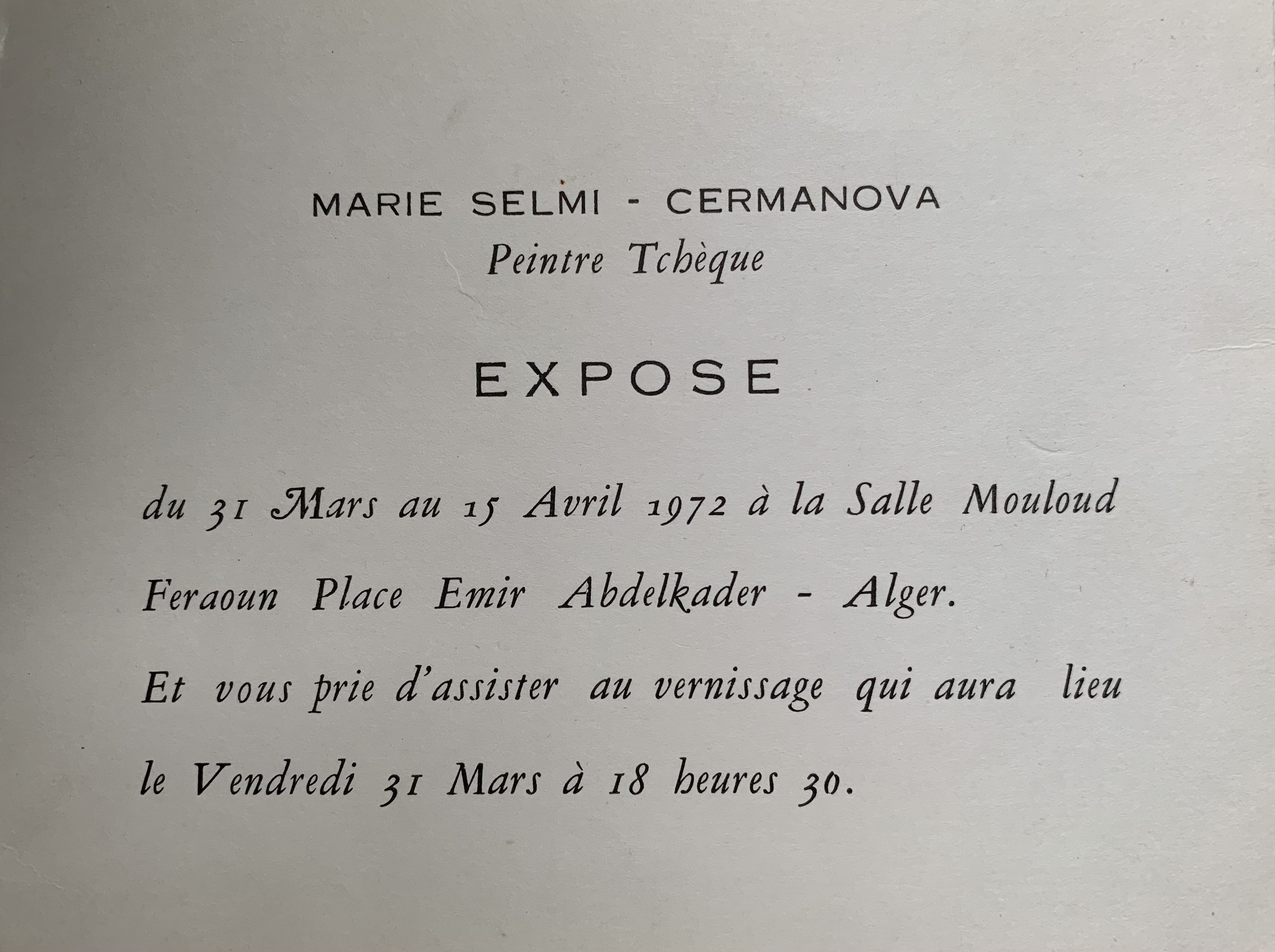 Captivated by colors...
Marie Kantorová Selmi
1943
     Marie Kantorová Selmi  graduated from the School of Applied Arts in Jablonec nad Nisou. And returned  to Jablonec Nad Nisou again after years, where she lives and creates. Marie find her inspiration in nature, the landscape, that is why among many things, he specializes in landscaping.
     Many Marie's paintings have taken their worthy place in private collections. Her Painting Virgin Mary grace Saint Vaclav Chapel in Ohrazenice near Turnov.
    She has exhibited her work at solo exhibitions in Algeria. And it had  success on the African continent where she also painted, exhibited and sold...
And still remains in the captivity of colors ...